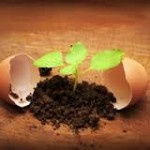 It goes without saying that we all want our lives to continue to improve.
One way to allow this to happen is to actually actively acknowledge what we DO have at this moment, as opposed to ignoring how far we have come and just to want MORE.
Wanting MORE is fine, as long as we are in a full process of embodying what is and not what is not.
So this Spring, why not begin by deeply acknowledging what IS present, like our health, the roof over our heads, family and friends, our livelihood and even the air that we breath and water that we drink.
This Spring, let's allow ourselves to deeply acknowledge and drink in the fragrance of the flowers and the budding trees, the Sunshine that encourages this growth and our own inner stirrings of the NEW.
So what are Your inner stirrings? What is making its way to the surface of your awareness?
Are you aware of that familiar yet new sensation of the next thing beckoning for your attention?
Do you have a recurring dream or daydream of something you would love to accomplish?
Are you feeling a bit stale yet longing to take that brave, scary Next Step?
What I would like to invite you to do is to allow that Stirring to be felt; deeply felt, so that all of your being is finally aware of it, giving it the possibility to be truly seen and felt and then acknowledged by Creation.
You see, if we do not acknowledge these things and once again allow them to sink below the level of our awareness, it makes it more difficult for the Universe or Creation to line up the circumstances to make them manifest.
We need to give our dreams the energy and attention necessary for this, even if they seem trite, mundane or insignificant to others. These are OUR DREAMS, not to be compared with another's. They are unique to us and can serve us and the world in ways we may not be able to imagine.
So I'll ask again:
Are you Ready for Renewal?
If so, I invite you to a Spring Renewal half price full throttle session to help you examine your Dreams and Stirrings so that they may begin to weave and manifest. Sometimes we need someone other than ourselves to reflect our light and Mastery to us, in order to move things to a place of Alignment and Order. This is what these sessions are about. So if you are Ready, drop me a line with your time zone and we will set it up. http://rhondaeagle.com/contact-us/
Recommendation:
Unwavering Strength: Volume 2 by Judy O'Beirn and Friends share real-life experiences that will help you find strength and comfort in the journeys others have taken through grief, loss, trauma and heartache. "Simply inspiring. Couldn't put it down. I had an overwhelming feeling of gratitude by the time I finished this book. It gave me new keys to deal with life's challenges." —Terry Moore, Actress, Author. A percentage of the proceeds from #UnwaveringStrength book sales are being donated to cancer recovery programs. Click here for more information about the book, bonus gifts and ordering! http://unwaveringstrength.com/book/promotion/
Wishing you a beautiful Spring Holiday, whether Passover, Easter or any way you celebrate,
Love and Blessings,
Rhonda Joy
Copyright Rhonda Joy Eagle, 2015