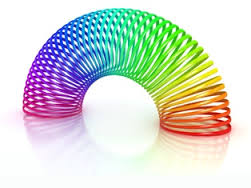 I have practiced yoga for many years and regard it as a beautiful way to maintain a life of flexibility both in body and mind.
It's great as long as I can fit it into my routine which is my choice most of the time.
Sometimes, however, our routines get disrupted causing us to step up in the moment with issues that just can't wait to be attended to.
This is what had been happening for me for the past week and a half or so.
There was a major snow storm expected to hit in my new neighborhood which clearly would have either caused me to be stranded at home with my clients unable to reach me.
Since I had some very significant events coming up, my lovely partner suggested I do them at our place in the Golan Heights, below where the snow would fall. I was so grateful for the idea!
As it turned out, my neighborhood in Tsfat in the Galilee was indeed stranded with below freezing temperatures. Despite our leaving a hot water tap trickling, it did not prevent the plugs on the solar panels from bursting. Apparently they are not made for freezing weather!
Fortunately, my very helpful neighbor turned off the water and along with a slew of other neighbors who needed help, made sure that my house would be taken care of too. I am so grateful to her!
When I finally returned home after the storm, I found my living room and kitchen flooded, my sofa soaked, my ceilings stained and bloated and my kitchen light shorted out. It turns out that a major repair is needed!
So today I am waiting for the insurance appraiser to come and evaluate the situation.
Did I get stressed out? Actually, not really this time. I knew it was just a bump in the road. I did however make sure to take a significant amount of time to tune into my system yesterday, to release any tension or frustration that may have been lurking below my sensors and to allow new energy to flow through. I slept like a baby last night and woke up refreshed.
This morning I did get to do my entire yoga routine which brought me into even deeper focus and alignment.
So do you have a practice that brings you back to yourself and your flow?
I would love to offer you a 30 minute complementary "Get Your Flow On" session on the phone or skype to help you on your way. Just drop me a line with your time zone and we'll get going: http://rhondaeagle.com/contact-us/
Recommendation:
To Hell and Back is Dr. Steve Heird's raw account of his personal journey from unfulfilling material success, self-loathing and addiction to recovery, spiritual enlightenment and the creation of his life-changing 12 Prescriptions for Awareness. #DrHell&Back Click here to learn more about the book, bonus gifts and ordering. http://doctortohellandback.com/
Wishing you gentle flexibility and flow especially when the unexpected happens,
Love and Blessings,
Rhonda Joy
Copyright Rhonda Joy Eagle, 2015