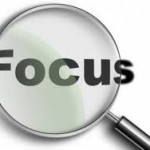 How do start your day?
Do you get up and start of running or do you have some kind of daily ritual to ease yourself into waking reality?
A little of both?
Yes, I can relate to that! Even though I do have a morning ritual, at times I allow myself to get sucked into the doing, forgetting to feed my soul just as I feed my body breakfast.
Lately however, I have had the delicious pleasure of starting my day beneath my favourite Oak tree friend which I have written about before. In all of my readings about grounding and hormonal balancing, I have found that just sitting beneath this sacred being's canopy and connecting with the Earth beneath me, salves the excess mental fire in my system and calms my spirit.
In that place, I take the opportunity to envision my day and intend the type of experience that I would like to have.
It's not only calming, but gently invigorating all at the same time.
So what is your daily practice? How do you plan your day? How would you like it to look and more important, feel!
For me, one of the best things I can do for myself in order to bring myself into that delicious place of Intentional Focusing is to simplify, well, everything.
One of the things that gets me off track is lack of order and the sense of too much complexity. When I take the time to put things in order physically and mentally, my brain calms down, my body relaxes, my breath comes in and my heart expands. That is when I feel the most connected and inspired.
To get help you to simplify and distill down exactly what you need to move forward, I invite you to a  30 minute complementary "Soul Discovery, Soul Recovery" session with me. Just send me your time zone and we'll set it up: http://rhondaeagle.com/contact-us/
Recommendations:
Here once again, we have a book to help us to rebalance in this dramatically changing world: Thanks to Dr. Dave Braun and Dr. Troy Amdahl's book, Oola – Find Balance in an Unbalanced World, you can now have at your fingertips a set of easy-to-follow principles for achieving continual balance and growth so you can live the life of your dreams. #OolaBook Click here to learn more about the book, one-day-only discounts, bonus gifts and ordering. http://oolalife.com/book
In addition, I would like to share the following method to realign our nervous systems, channeled by Tom Kenyon from the Hathors, a higher dimensional civilization that he is a conduit for. It's a 3 minute process to get you back into focus and to create coherence in the nervous system as the energetic here on Earth get more and more intense. Check it out here: http://tomkenyon.com/cognitive-and-emotional-challenges-during-chaotic-nodes?utm_source=Hathors+Messages+through+Tom+Kenyon&utm_campaign=fc4865d6df-Hathor_Message_10_14_2013&utm_medium=email&utm_term=0_67e995677c-fc4865d6df-132873730
Wishing you delightful focus to connect to yourself and the world,
Love and Blessings,
Rhonda Joy
Copyright Rhonda Joy Eagle, 2013