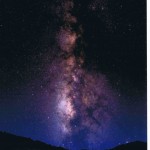 Women of Vision
The Nine Stargate Initiation is an offering of Grace gifted to us by the Ascended Masters. It is to help us to embody the Divine Feminine as a way of co-creating a new, balanced order in the world. This allows us to become empowered as females and to take on our role as caretakers of the feminine energy of humanity. It is a miracle of remembrance to awaken the relationship between a woman and her divine mother.
The purpose of this is to anchor more of the Divine Feminine on the Planet at this time, in order to establish a balanced Feminine-Masculine Matrix, helping to dissolve more and more of the polarity and pain caused by a dominant patriarchy and a withdrawn matriarchy.  
I act as a Priestess of the Queen of Heaven and along with the Divine Mother, they place Sacred Geometric Light Codes into my hands which I then insert, using Sound and Breath,  into each of the women's Nine Chakras (from the Base to the Galactic Chakra, the base anchoring us into the Heart of Mother Earth and the Galactic into the heart of the Galaxy. 
Each code is personal to each woman. The Mother will also give me a word or song code to say or sing to the recipient as we proceed with each Chakra and each installation. 
Each woman will receive insights for herself. During my initiation, I deeply connected with a group of Lemurian Priestess sisters of mine who work with me every day and connect me to my Lemurian/Pleiadian origins and family. it's very individual and wonderful. 
At the end of the initiation, I then teach a Sound Meditation that is meant to be practiced daily for 99 days in order to cultivate the light codes and to help them establish themselves more and more deeply into the women's Human Energy Field and Cells. As this happens, more and more insights come through daily and deeper inner and outer shifts come alive.
 Cost: $95