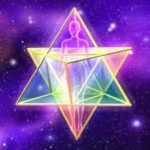 A 2 day Immersive Workshop with Sage Emery and Rhonda Joy Eagle
Join us as we raise our vibration and change our consciousness. All of us are experiencing many past lives full of trauma that are impacting us now. This prevents us from leading a free life at our full potential.
The installation of the Mer Ki Va and Mer Ka Va gives us the potential to clear trauma; upshifting our energy fields out of duality, as many past lives are accessed and cleared simultaneously.  We will be ushered into Crystalline Consciousness and have the opportunity to experience Unconditional Love, Positive Power and Wisdom unifying us with our Multidimensional Self.
When:       Thursday June 27th to Friday June 28th, 9:30 AM to 6PM on Thursday and 8:30 AM to 4:30 PM on Friday
Where:     Mevasseret, Near Jerusalem
Cost:        700 NIS – for 1 person, 2 people coming together get a 25% discount. Registration fee: 100 NIS, to be deducted from full price.
Please bring a vegetarian dish to share for each day.
Please register as soon as possible as space is limited!
Rhonda: 052 2985416, rhonda@rhondaeagle.com,
Judy: 02 5335014, ente@netvision.net.il
Sage Emery* is a Licensed Marriage and Family Therapist. She specializes in workshops creating ceremony, initiations, and shamanic journeys.
She has been in private practice as a therapist for 17 years and was the Director of Cottage Grove Counseling Center for 10 years. Sage has been teaching Process Work with her partner internationally; in Israel, England, Canada, Australia, New Zealand, and Poland for 14 years.
Rhonda Joy Eagle* is a Body/Mind Therapist and Shamanic Sound Healer, specializing in the treatment of trauma and related physical and emotional pain. She has been in practice for over 20 years. She incorporates personal empowerment and cutting edge vibrational techniques, including sound and voice as a vehicle for deep and lasting healing along with Shamanic practices. www.rhondaeagle.com
*Both Sage and Rhonda are available for private sessions. Please call Judy for details: 02 5335014